Finest Aluminum Scrap Available at Kunal Aluminum
With several years of experience in the industry, Kunal Aluminium Company has been successful in delivering highest quality at the most reasonable prices. We have emerged as a distinguished name in the industry for manufacturing and supplying Aluminium Scrap. Owing to our expertise and in-depth knowledge, we strive hard to continue offering value for money.
Are you looking for supreme quality range of Aluminium Scrap?
Buy Aluminium Scrap from the leading supplier in India
Kunal Aluminium now offers scrap at the most reasonable cost.
High quality Tread 6063 scrap
Top Class Taint – Tabour scrap
Order it now and get it at the minimum prices of $1500 – $1900 (vary per MT)!
We cater you all needs…
Kunal Aluminium Company is one of the leading trader and supplier of Aluminium Scrap.Being a quality conscious organization,we foster the scrap with a quality control arrangement and outfitted advanced tools to provide you:
Tread 6063: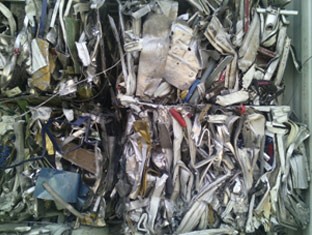 We offer you a low-maintenance and durable material, Aluminium tread 6063 that can be used for numerous structural and construction purposes. Along this, nowadays it is also usedin vehicles and industrial flooring. Kunal Aluminium brings forth an assortment of sizes and thicknesses, to suit every budget and needs.
Feel free to discuss your requirement with us!
Endowed with precision and reliability, Kunal Aluminium proffers top quality Aluminium Scrap Taint Tabor. It is highly in demand scrap type in the industry nowadays. Quality has always been the first and foremost concern for us. Thus, we provide our customers with taint tabor scraps, which have highest strength and corrosion resistance. We make sure that you get excellent product in terms of purity and durability.
Want to buy Aluminium scrap taint tabor? Place your orders now.
Frequently asked questions and answers:
What is the price range for high quality aluminum scrap ?

Well, the exact cost of Aluminium scrap will depend on a number of factors including type, quantity and many others. But, usually it ranges from $ 1500 - $ 1900 (per MT).

Is taint tabor scrap useful?

Yes, it is greatly useful. From blinds, screen wire, castings, hair wire, airplane sheets, bottle caps, containers, radiator shells to several non-metallic items, taint tabor scrap is used for all.

Are the transportation charges included in the cost of scrap ordered?

No, the transportation expenses of the scrap ordered will be charged separately. It depends on the customer generally.

What quality can be expected from Kunal Aluminium Company?

We are strongly committed and dedicated towards our work. You can count on us for highest quality Aluminium scrap at the most affordable prices.

What to look for when purchasing Aluminium tread plate?

There are several things you need to consider while shopping for Aluminium tread. It includes:

Thickness of the material.
The size of the tread.
The right pattern (depending on the preferences)